STANDARDISED AND BETTER
CONNECTALL SOLUTIONS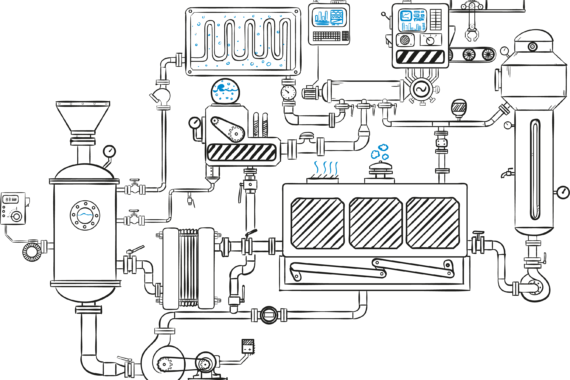 SENSEOPS is 'Industry 4.0' enabler, offering platforms and solutions to transform manufacturing plants into smart-connected factories with ready to deploy solutions. SENSEOPS provides 'Connect All' solutions, using which our customers have realised the following operational benefits
'Connect All' Machines for advanced analytics, asset management and large data store

Improve response time by sending out latest info to shop-floor stake holders for continuous control room access

Remotely mange energy use and detect leakage to save energy by having energy consumption monitored

Detect anomalies and notify defects in real-time with rich correlations and patterns inbuilt at near machine computing

Diagnose process constraints by accurate measurement of

 

production to get to 'Operative Analytics'

Achieve production goals, encourage operators to keep pace with Dashboard Displays

Predict equipment failures with continuous performance tracking and 'Progressive Anomaly Detection'
We are specialised in OT-IT integration and implementation for small and large plants to make them Industry 4.0 compliant using Industry Standards technologies. Instead of taking an enterprise approach and working down to machines, we start with the machine and work up to the enterprise for faster visibility with multiple checkpoints in our customers' Industry 4.0 journey.
We have worked with
World's biggest manufacturer of commercial vehicles

India's largest automotive battery manufacturer

Top 3 two wheeler manufacturing companies
And have reduced their IIoT cost by 65% on equipments, reduced the time for implementation by 25% and realised returns 25% faster compared to our nearest competitors.